Logisnext Solutions
is a business unit in MLE driving the growth of the solutions business in Europe.
Welcome
As part of our strategy, the mission of Logisnext Solutions is to provide full logistic solutions and services to our customers and partners in cooperation with the local sales organizations.
Logisnext Solutions covers a wide range of material handling solutions and services, including Rocla AGVs (Automated Guided Vehicles), MLE family forklifts & warehouse equipment, as well as other third-party solution components, and consultancy services.
The Future is in Automation Solutions
At MLE, we're experts in the field of automation, and that's where our solutions land their focus.
With a global presence and a local mindset, we have an impressive roster of experience spanning almost 40 years in the material handling industry.
We understand that many processes in the material handling world involve repetitive processes – at scale. That's why we focus on collaboration rather than opposition when implementing automation systems within material handling operations. We call this optimal automation.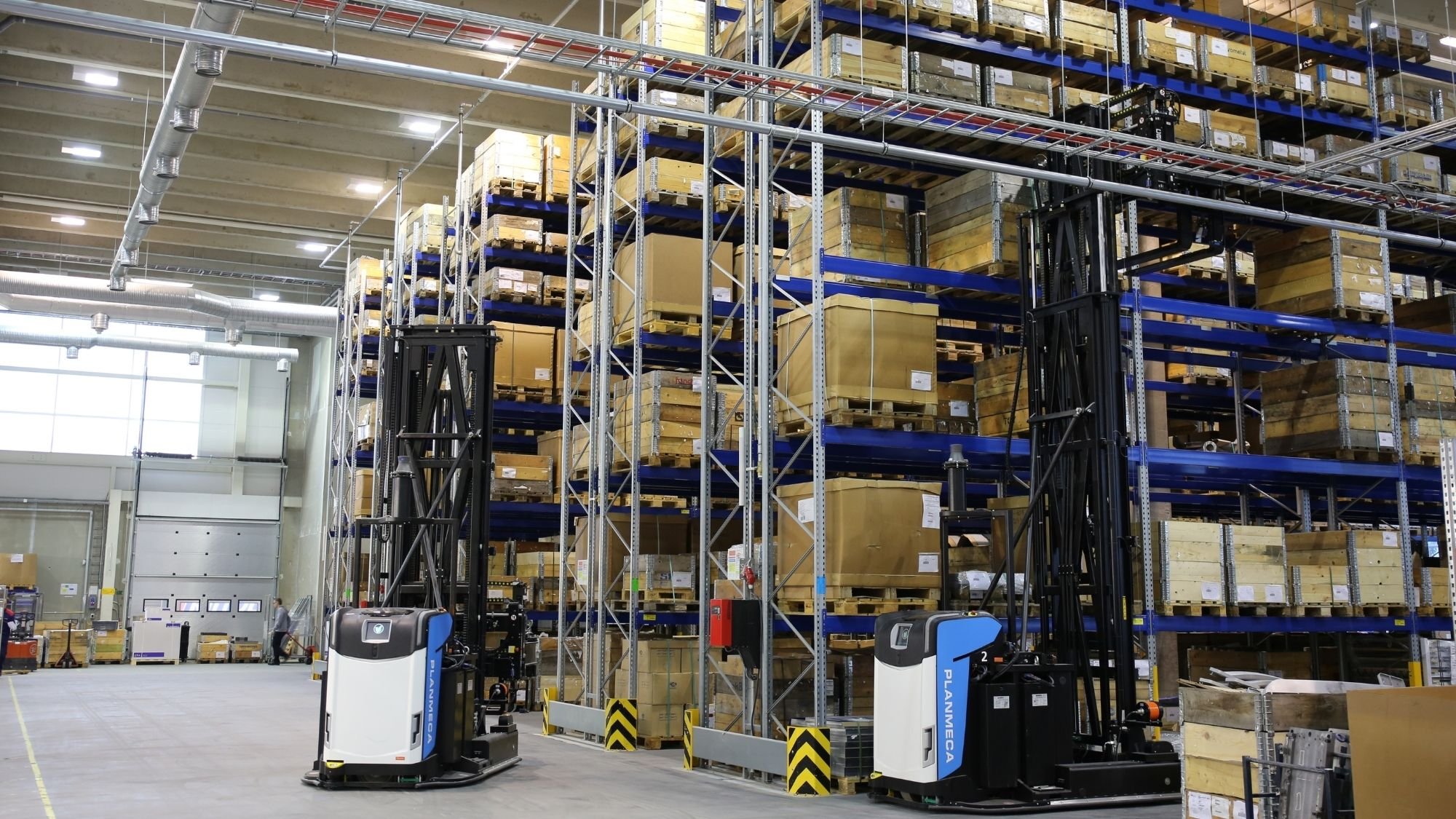 Optimal Automation
Optimal automation is a warehousing solution that involves automating processes where it's suitable to do so.
Modern warehouses require process development and adaptation in order to meet demands and thrive. We propose implementing automation where it's feasible. Robots are tireless, efficient and free of human error, making them perfect for carrying out repetitive operational tasks.
Humans are creative creatures – flexible, intuitive and adaptive. Applying optimal automation within material handling gives operators more freedom to work on tasks that require creativity, versatility, and the human touch.
We prioritise efficiency in all areas. That means a reduction of errors, accidents, and damage is a primary concern. Our automation solution offerings span everything from AGVs and forklifts to racking, fleet controller software, and more.
Applying the right technology in the right place and in the right way will work to future-proof your material handling operations.