Warehousing Solutions
The modern warehouse environment is hectic, seasonal and constantly developing.​
Industries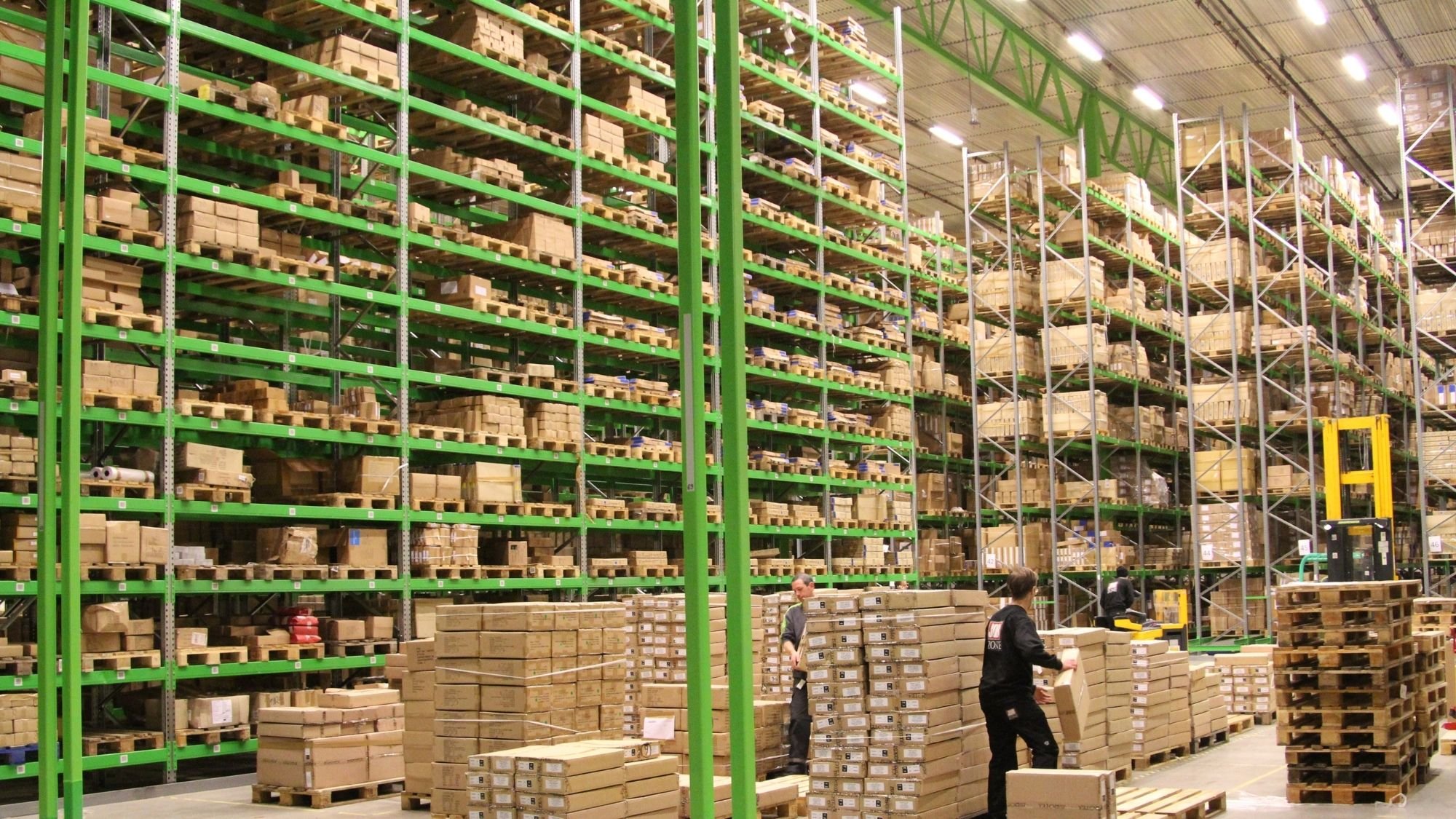 Warehouses today often have a lot going on at once. What's critical, then, is to make sure that materials consistently flow efficiently and reliably.
The efficient and reliable flow of materials, in all circumstances, is key. Technology is an intelligent tool that helps you to optimise productivity and meet process demands. We believe that processes shouldn't need to be adapted to automation – logistic solutions should adapt to your processes.​
With experience in delivering world-class logistic solutions, we offer our professional knowledge and expertise – together with our portfolio of products, brands and services – to ensure your material handling operations run as seamlessly and productively as possible.
Our typical warehouse customers are logistic centres, 3PL (Third-Party Logistics) operators, retail and warehouses in production facilities.​​ Customers investing in logistic solutions are usually the forerunners in their industry with a focus on process development.​
We don't aim to automate every element of your operations. We propose that customers utilise or implement automation where feasible and relevant. At MLE, we provide automatic, manual and combined mixed fleet solutions according to your process needs.​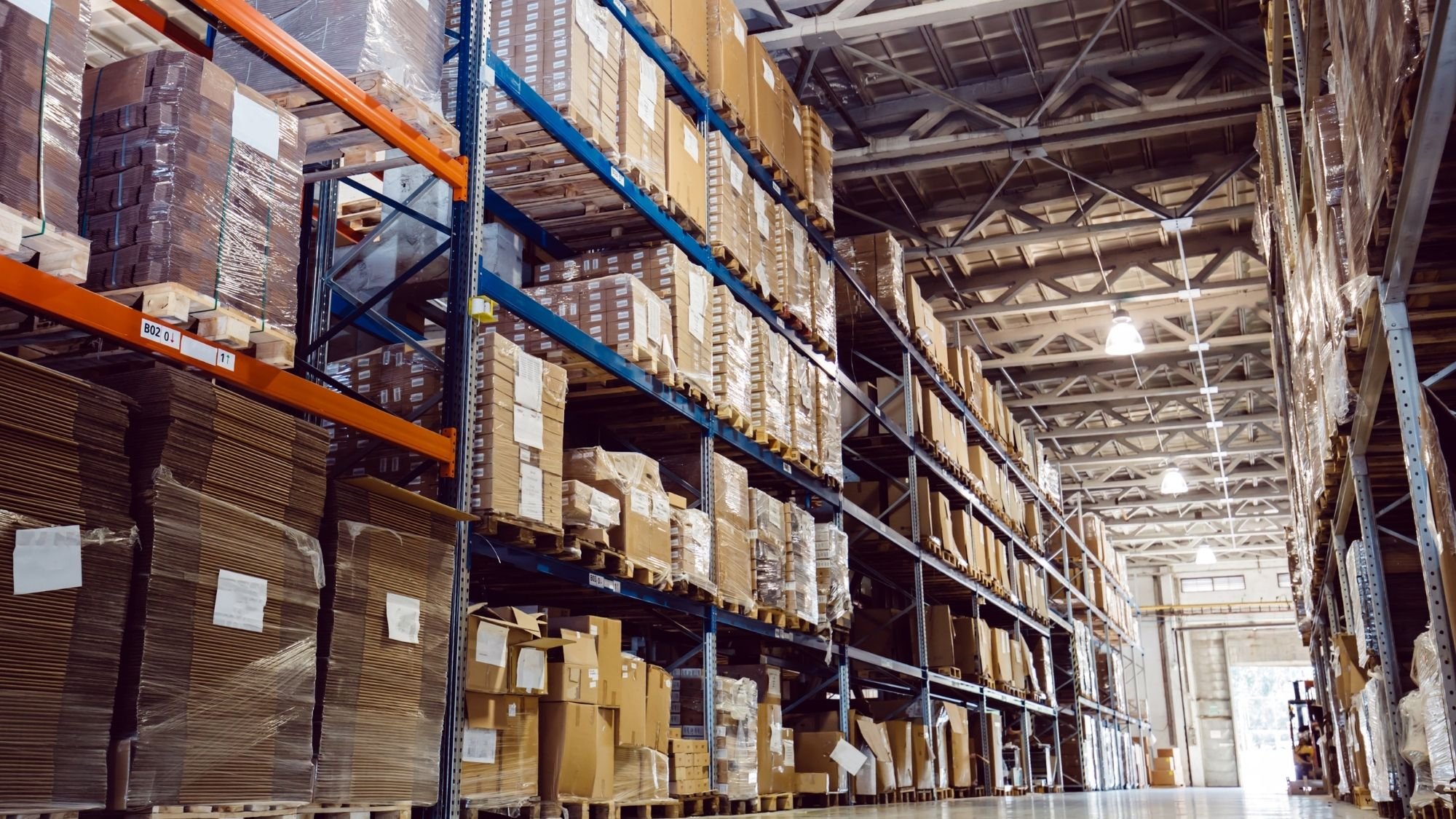 Optimal Automation in Warehousing: Strengths of Both Worlds
Utilising optimal automation within a warehouse environment provides increased flexibility to your processes, allowing faster responses to ever-changing process requirements that the future might bring. This enables you to effectively adapt and scale solutions.
Employing a mixed fleet in your warehouse is the ticket to optimising your processes.
Humans, for example, can work on more motivating tasks. Whilst we're naturally prone to errors, tend to fatigue and can be unpredictable, we work well in environments that require flexibility, adaptability, creativity, intuition, and human-specific skills, such as problem-solving.
In contrast, robots (automated machinery) can handle repetitive tasks with high efficiency. They're not capable of creative problem-solving and, by nature, lack intuitiveness. However, their strengths lie where humans falter; automated machines are predictable, tireless, safe, reliable, and perpetually productive and efficient.
By implementing optimal automation throughout your processes, you can:
Optimise the efficiency of your processes
Stabilise personnel costs
Increase turnover and warehouse space utilisation efficiently​
Support your operations with industry experience, best practices and equipment that doesn't tire.
Enhance your material and information flow
Increase transport capacity​
Digitalise and automate your intra-logistics processes​
Integrate

WMS (Warehouse Management System)

and

AGV (Automated Guided Vehicle)

fleet cost-efficiently​
Increase the control of your operations
Monitor intra-logistics operations in real-time​
Pinpoint process bottlenecks​
Locate handled goods and trace orders in real-time​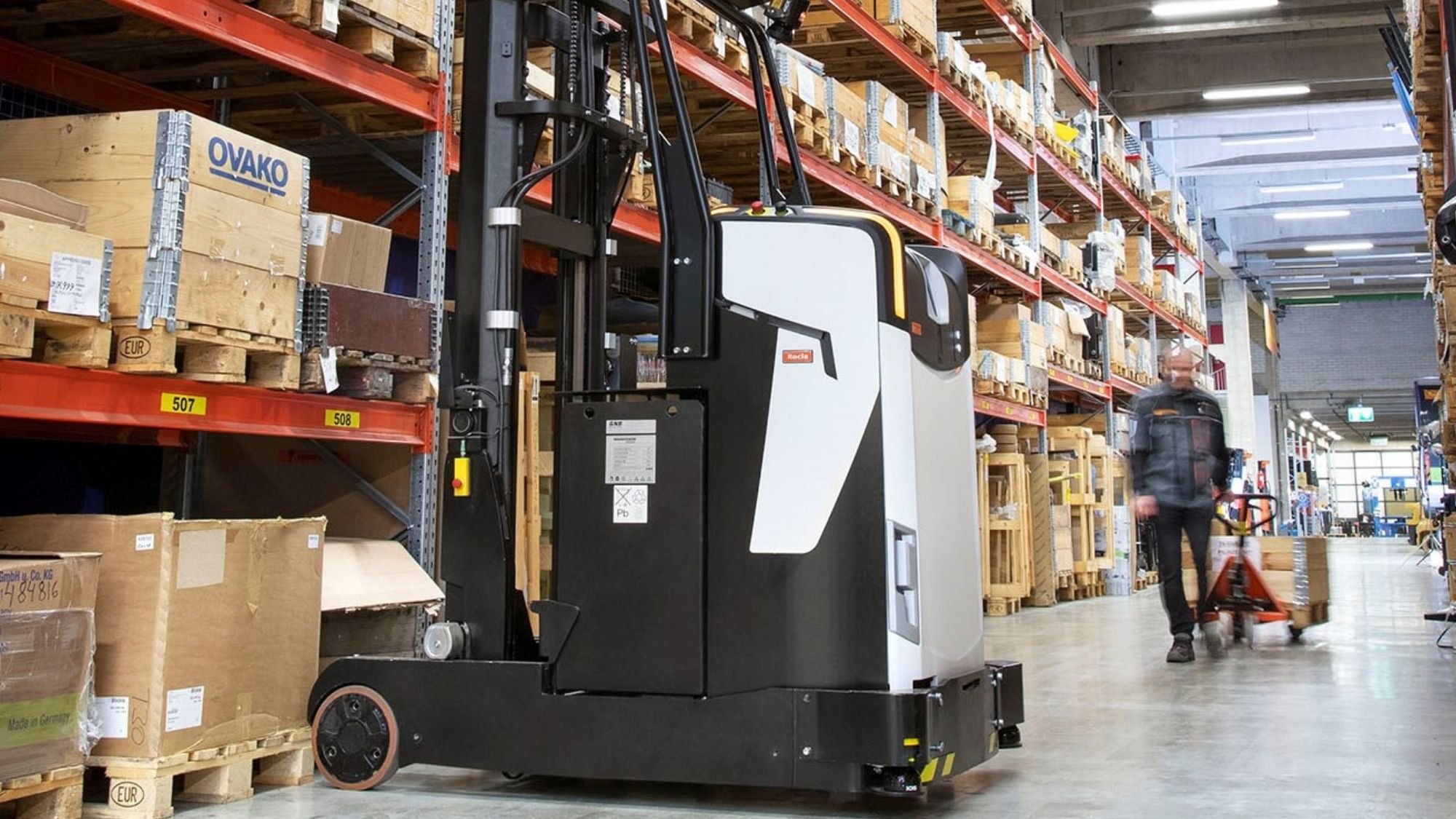 The Benefits of Our Warehousing Solution Concept
To run a warehouse effectively, you need to implement the right solution. At MLE, we create bespoke warehousing solutions that adapt to your processes so that you can respond faster to ever-changing customer requirements; lower your total cost of ownership (TCO) while ensuring the highest level of production quality and adapt and scale your processes to future-proof operations.
It is all about the process approach. In a warehouse environment, there are plenty of different sub-processes (from unloading via reception and putting away to outbound and shipping). Even though the processes in different warehouses look the same from the helicopter perspective, the actual implementations on the floor level differ. We at MLE approach the transporting need from a process point of view and concentrate on the feasible solution. Automation is not the solution for everything so we have identified the parts of the process where the best solutions can be achieved with automation and where with forklifts. On top of this our FleetController software helps to streamline and optimise warehousing operations; monitoring, optimising and maintaining your AGV fleet with real-time information.
Understanding Your Material Flows: Key Questions to Address
How much variation is there in the transportation demand? Think about peaks vs. average demand​, the number of shifts per day, and seasonal changes: If you have high peaks, don't use those as a design basis for automation. You'll end up doing over-investment. Try to find the constant flow that exists day-to-day and concentrate on automating that. With the Optimal Automation approach, you can automate the specified parts of the process and leave the peak variation to manual operations. That's the basis for the best TCO.
Do you expect growth in the future, and if so, how much? This will impact your need for new material flows​: The world is constantly changing so it's best to be prepared for the future. If your material flows are to be changing in the future, consider what may be the best way to have flexibility on changes. Right-size your fleet and make investment decisions that give you the freedom to easily expand without major change costs.
Are your processes digitalised and materials to be handled standardised? Those are the basic demands of automation. Try to identify the processes that have these irregularities and leave it to manual operations. However, that doesn't mean that you couldn't use automation within other parts of the warehouse. With the Optimal Automation approach, manual and automatic vehicles can operate in the same environment even if doing different processes.
To learn more about investing in logistic solutions in your industry, get in touch with one of our experts today.