Warehouse Management System (WMS)
Warehouse Management System (WMS) is a vital part of intralogistics.
Solutions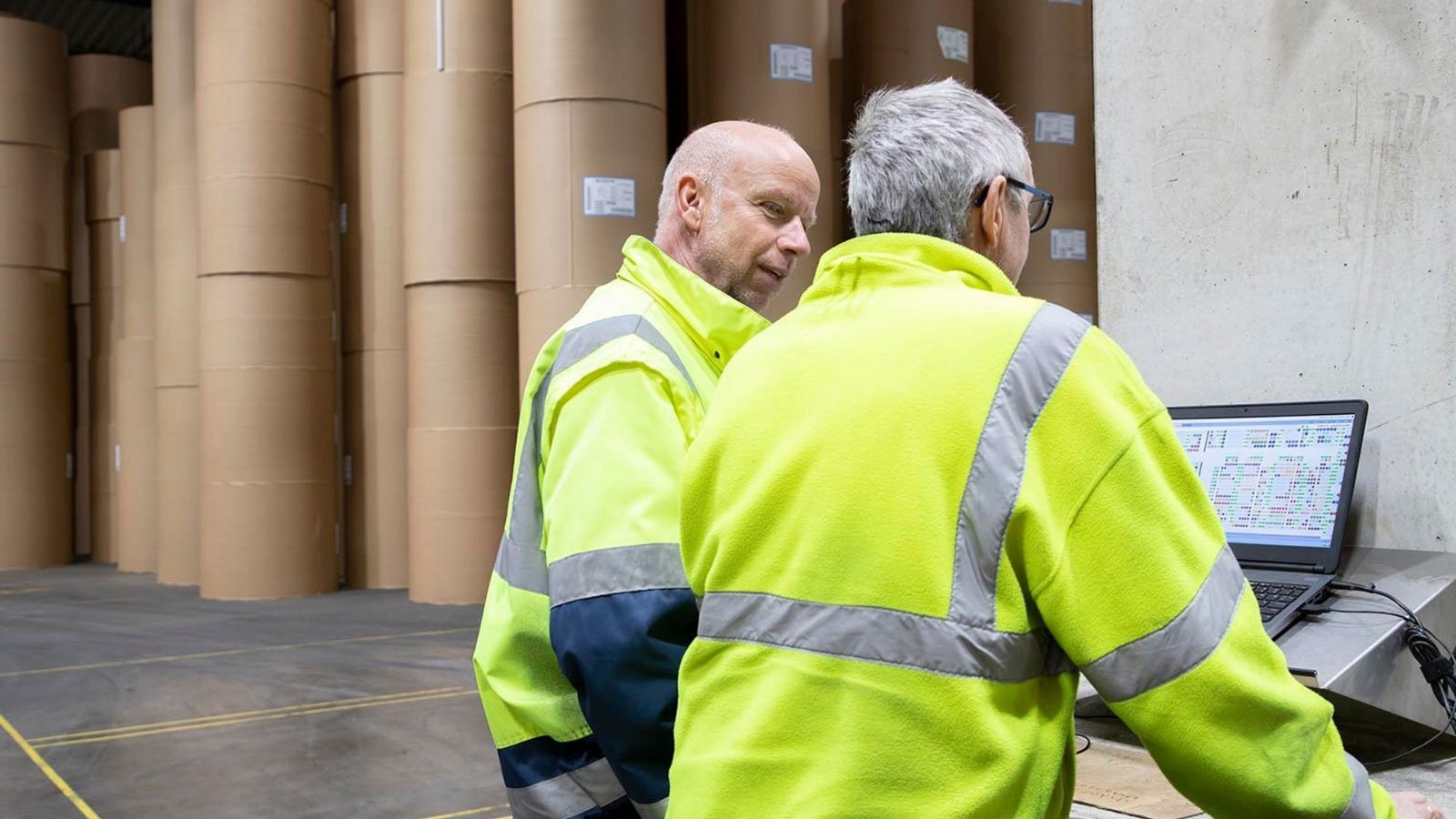 Warehouse Management System
In modern warehouses, the WMS is not just inventory management, but it has an active role in managing goods and material flow in warehouses and manufacturing processes.
The competence of existing WMS systems varies a lot. Some actively participate in material flow management while others may lack such capabilities. Nevertheless, the vital point for customers is that in all solutions the material flow is efficient.
Our FleetController software controlling the AGV system can easily be integrated into both types of WMS systems and can provide active material flow optimisation at needed levels. FleetController software utilises computing intelligence to navigate the complex layouts of large warehouses and fleet operations to ensure that WMS processes are fully optimised, running seamlessly, and operating as efficiently as possible.
WMS talks to our FleetController software through a REST (Representational State Transfer) API, which makes integration between the two easy, even if the WMS did not come from us. Additionally, we can integrate with any WMS on the market. This easy WMS software integration minimises IT spending, saving you costs while increasing the efficiency of your material handling.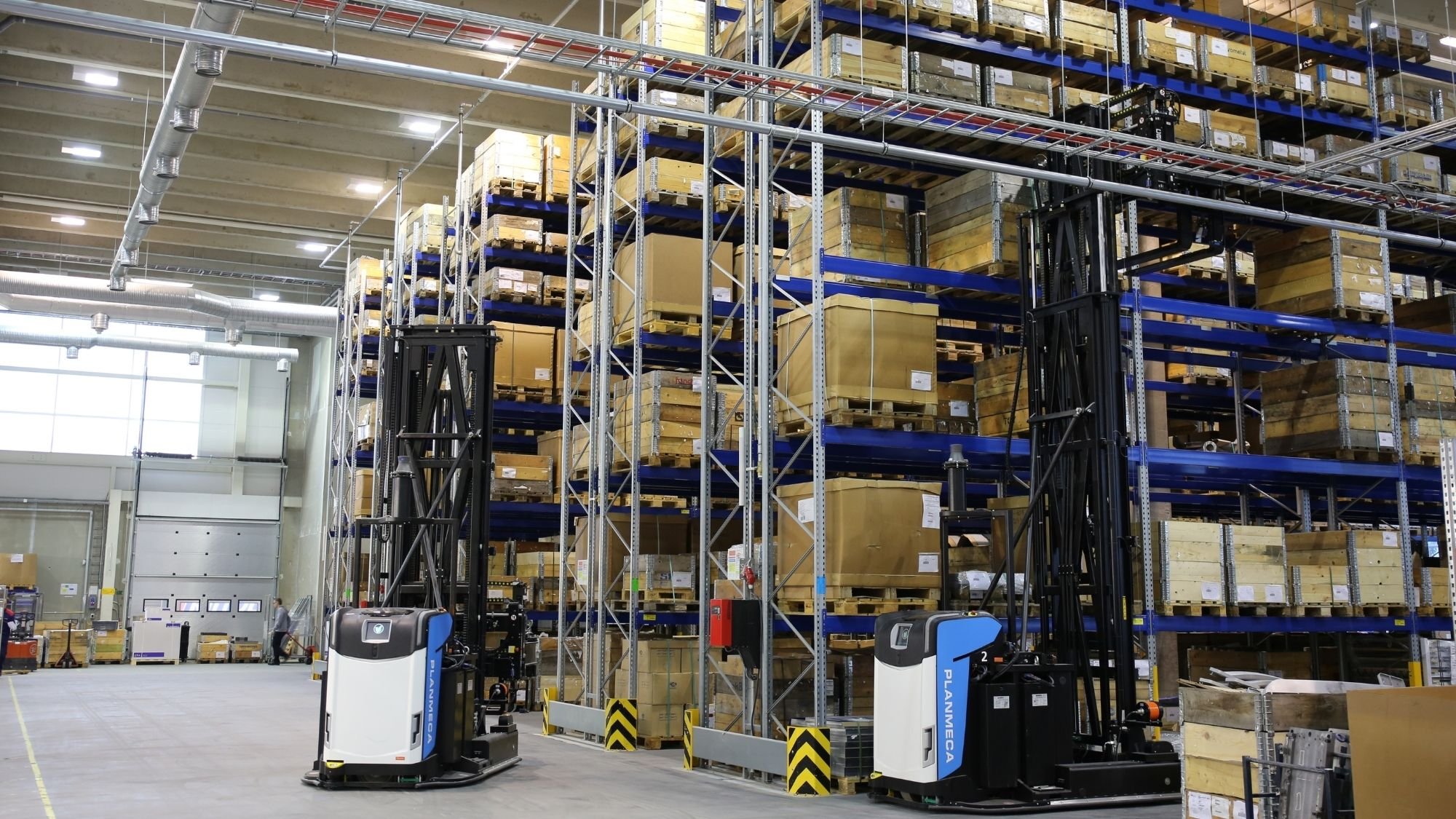 MetRo WMS
MLE also provides WMS solutions where needed. Originating back in 2008, we have delivered WMS systems in various industries from paper to warehousing. MetRo is an active influencer on the material flow having various alternative interface methods to existing ERP (Enterprise Resource Planning) and MES (Manufacturing Execution) systems.
Optimisation:
Warehouse space

Material movements in the warehouse

Material flows
Controlling:
AGV's: material movements, automatic picking

Manual trucks, conveyors and cranes

Warehouse order management and creation

Warehouse location controlling
Graphical interface of warehouse map with a true layout

Showing actual status of locations

Product details per location

Interaction and control of the material flow

Warehouse space administration (locking and prohibition)

Reserving areas for automatic/manual use

Smart Housekeeping

Optimising the materials to be stored where most convenient

Re-arranging the storage locations based on current need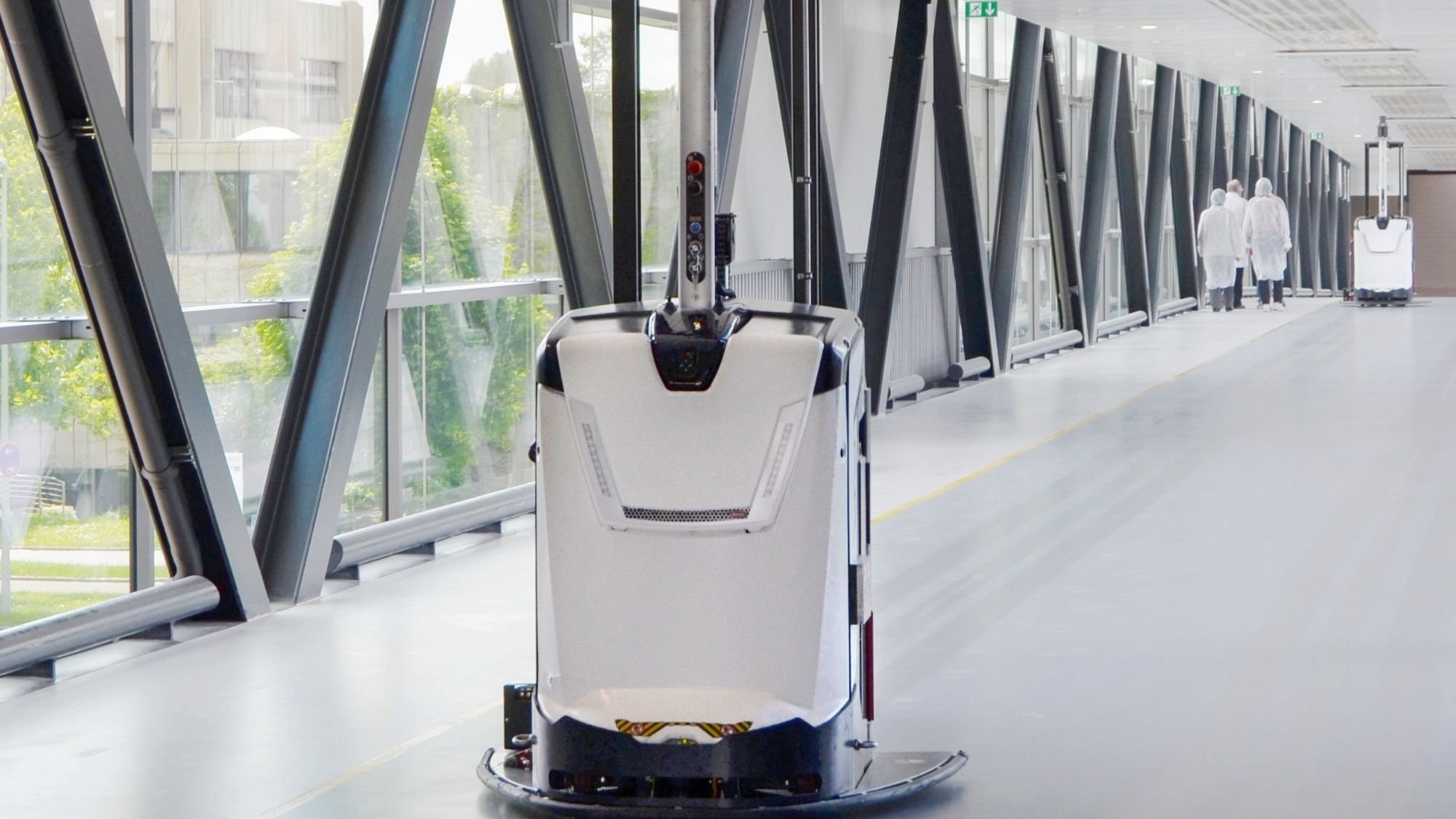 The Benefits of Our Warehousing Solution Concept
In order to run a warehouse effectively, you need to implement the right solution.
At MLE, we create bespoke warehousing solutions that increase the flexibility of your processes so that you can respond faster to ever-changing customer requirements; lower your total cost of ownership (TCO) (while ensuring the highest level of production quality) and adapt and scale your processes to future-proof operations.
When it comes to manufacturing, you need to ensure a continuous, traceable flow of material. You can achieve this through our customised solutions that are specifically designed to fit your existing process needs. Our warehousing solution will advance your processes by maintaining optimal production levels and maximising labour efficiency whilst reducing your costs.
Typical Site: Our Sweet Spot
| | |
| --- | --- |
| Area: | 10 - 50,000 m2 |
| Pallet Locations: | 15 - 70,000 (number of pallet locations = 1.5 - 2 m2 |
| Lift Heights: | 5 - 11 metres |
| Fleet Size: | 10 - 100 forklifts |
| Storage Type: | Reach mast aisles |
| Storage Units: | EUR and CHEP pallets |
| Picking Methods: | Variable |
Get in touch with us here to learn more about our warehousing solutions. Investing in logistic solutions in your industry?
Get in touch with one of our experts today