Automated Guided Vehicle (AGV)
We are an established provider of Automated Guided Vehicles (AGVs) recognised globally and across various industries thanks to our advanced technology and decades-long automation know-how.
Solutions Offering
In the MLE Group, Mitsubishi Logisnext Europe Oy designs and manufactures Rocla AGVs and related systems and services.
AGVs are automatic intralogistics solutions used for the transport and warehousing of goods in logistics centres, warehouses and factories.
Designed in Europe and delivered to our customers all over the world, our AGV systems are a safe, sustainable solution that supports environmental values with recyclable parts, zero harmful emissions and very low noise levels. Our AGVs are built to be AGVs.


| | | |
| --- | --- | --- |
| Industry Know-How | Original Design | Efficiency |
| We guide our solution planning and maintenance with your logistics objectives, ensuring your TCO stays down. | Our vehicles are purpose-built without compromises. The modular structure allows the use of widely used and proven components and keeps the vehicle easy to maintain. | Our FleetController software offers optimisation algorithms that increase AGV efficiency by constantly optimising the orders and driving routes to reach the best possible transport efficiency. |
Automation with Experience
Automation is one of the fields where Logisnext excels. With the market expanding, we are ready to offer almost 40 years of experience in all kinds of projects all over the world. We provide AGVs built with customer processes in mind.
Our extensive experience, knowledge, and focus on R&D translate into our position as industry leaders in product development.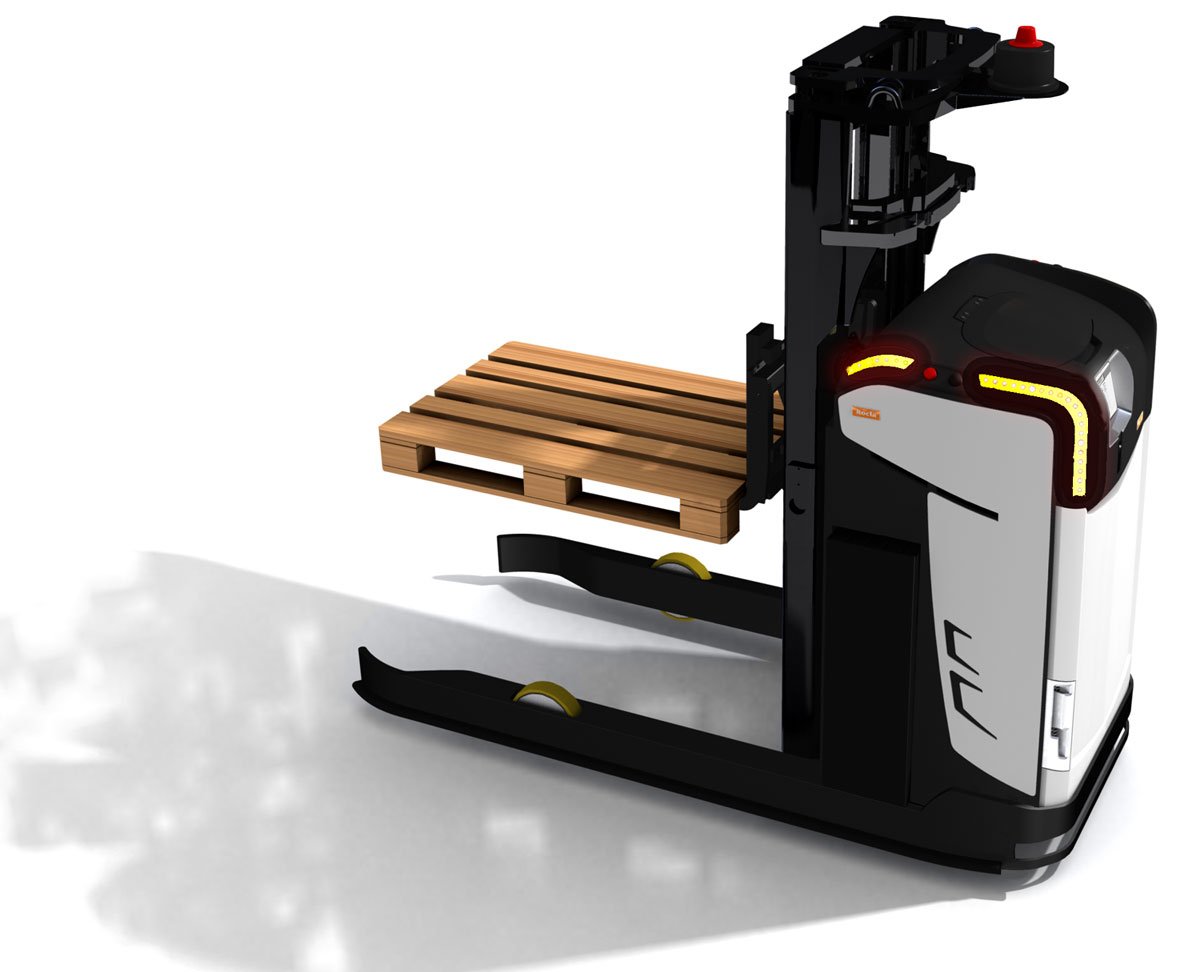 | | | |
| --- | --- | --- |
| 1,000 projects worldwide | Sustainability at our heart | Pioneers of optimal automation |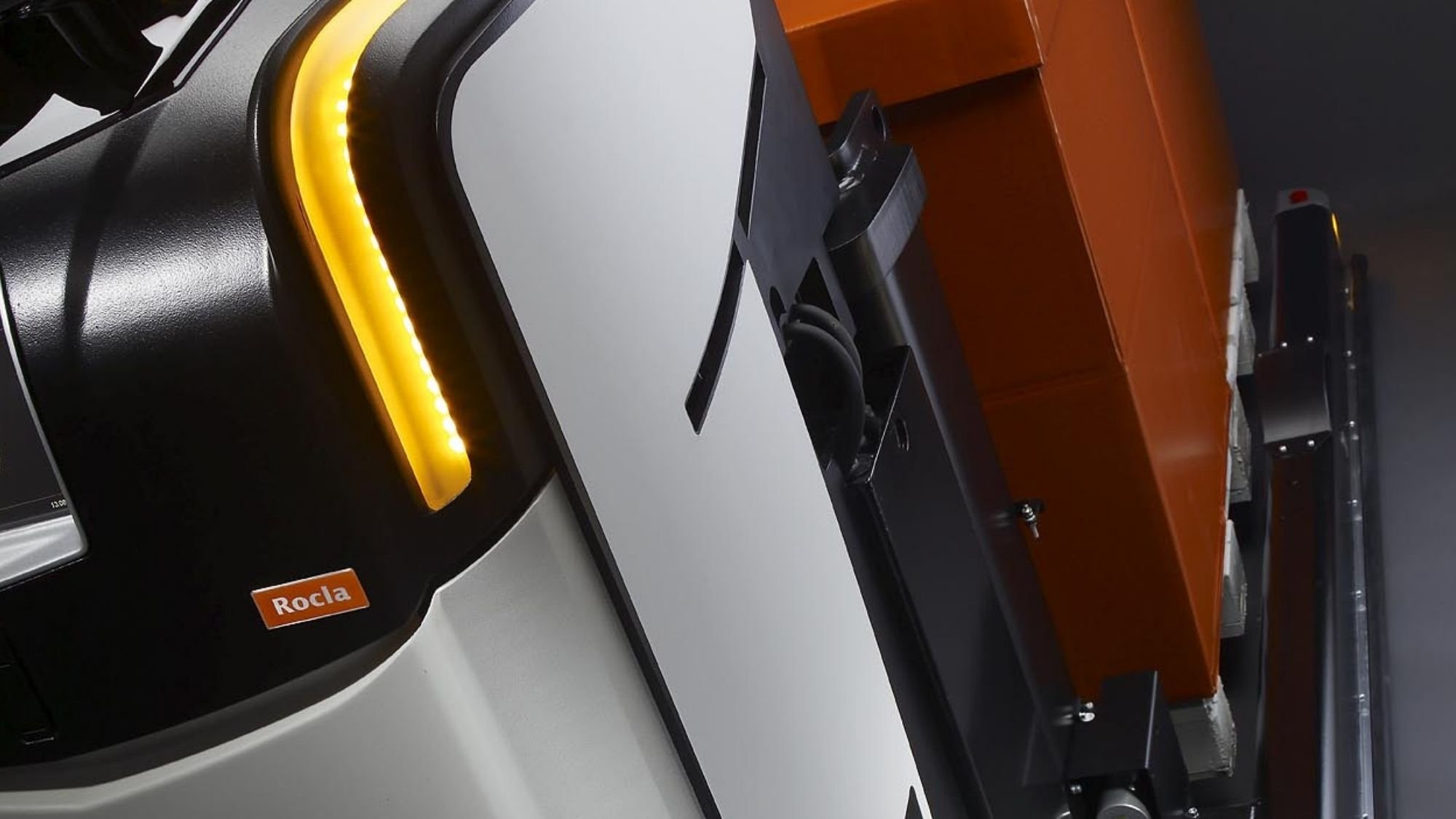 Paper and board manufacturing
Our AGV solutions are perfect for the likes of paper and board manufacturing, offering automated warehouse trucks with built-in AC technology, improved driving and lifting speeds, greater energy efficiency, maintenance-free components, and more, that are perfect for load handling.
More info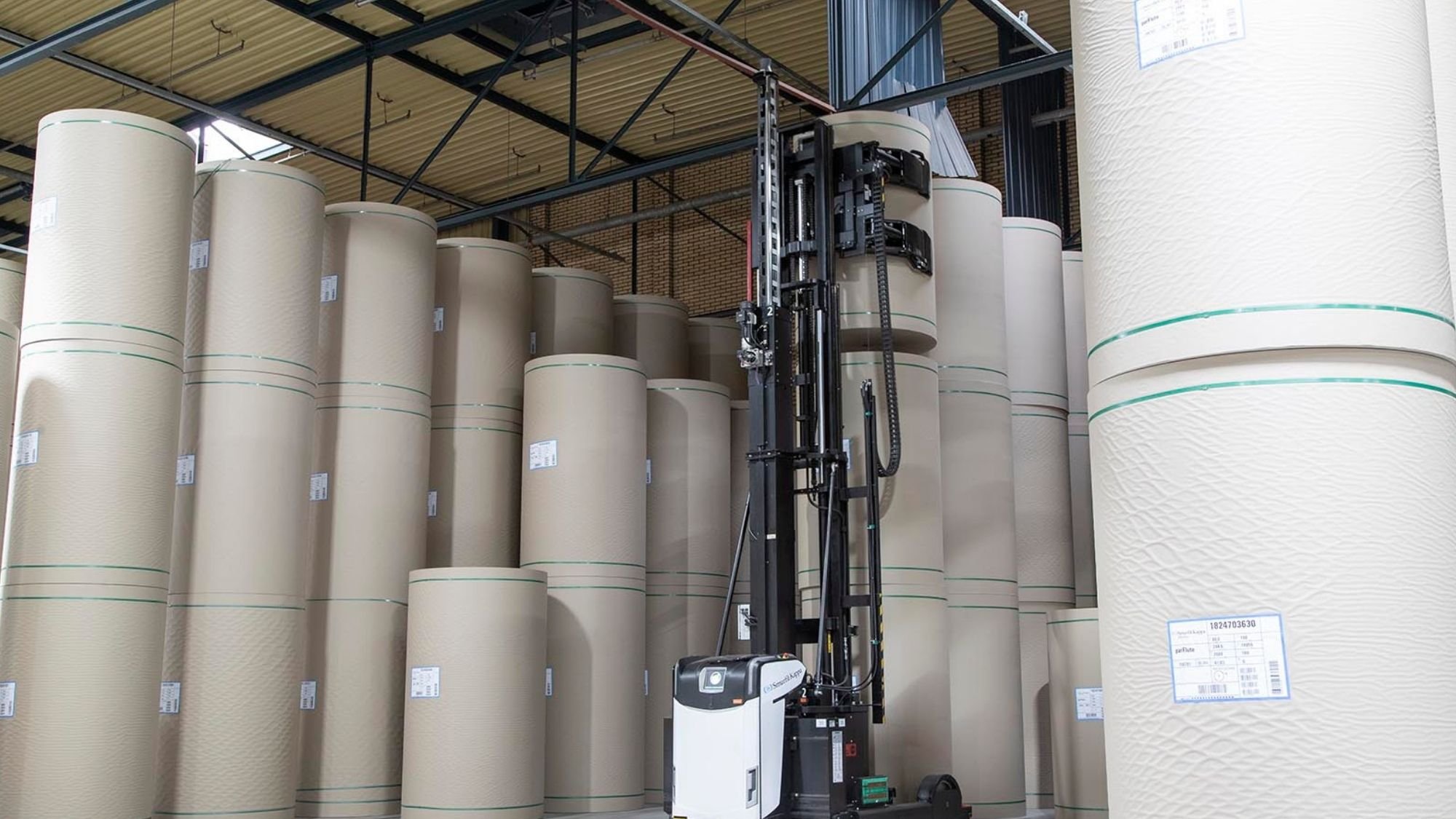 Warehousing
With experience in delivering world-class logistic solutions, we offer our professional knowledge and expertise – together with our portfolio of products, brands and services – to ensure your material handling operations run as seamlessly and productively as possible.
More info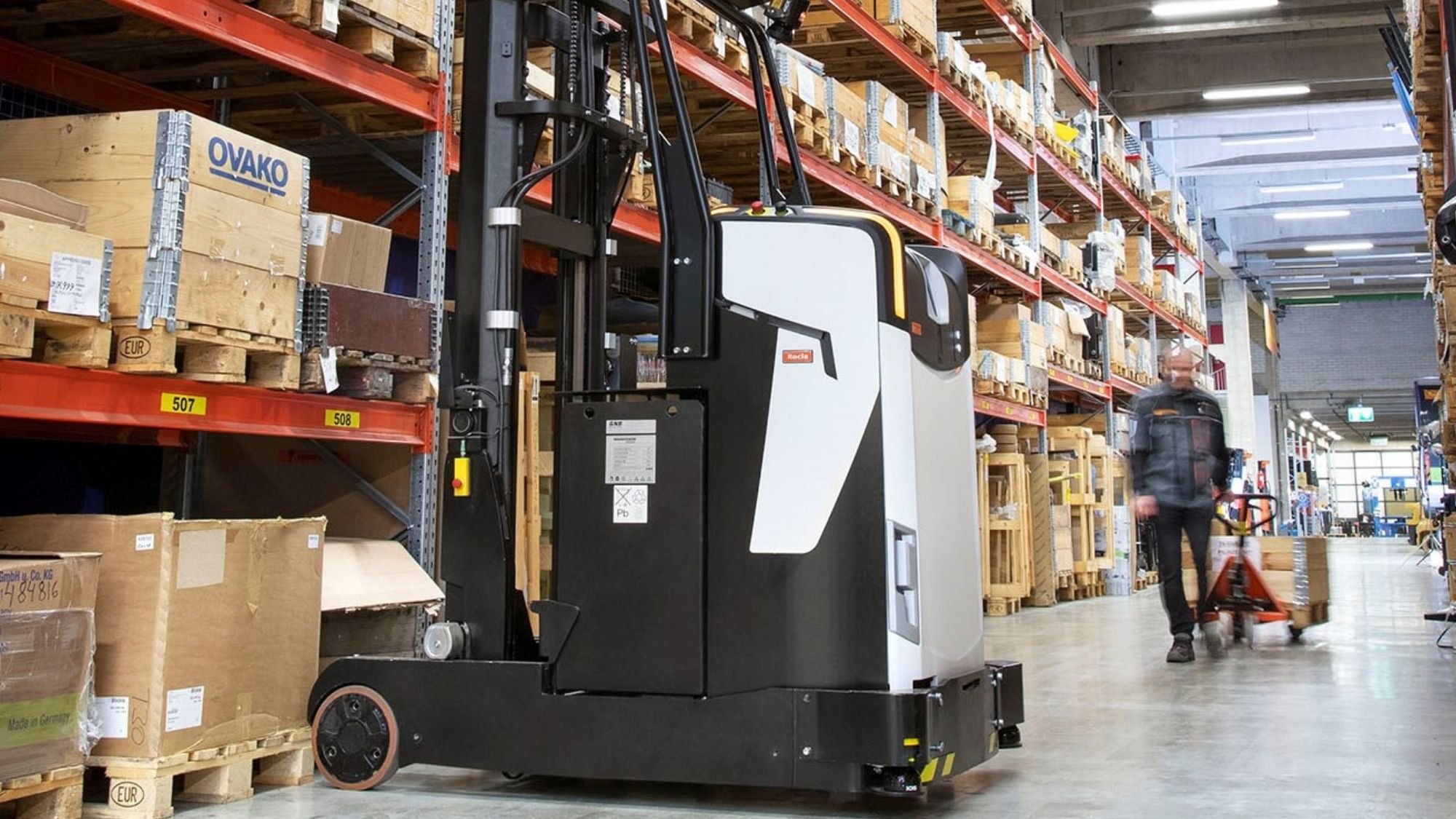 Tyres
Our AGV solutions provide added transport capabilities and improve transport performance by efficiently utilising space and constantly optimising efficiency. We achieve this by monitoring performance and safeguarding continuity with remote diagnostics, repairs, and expert-level support.
More info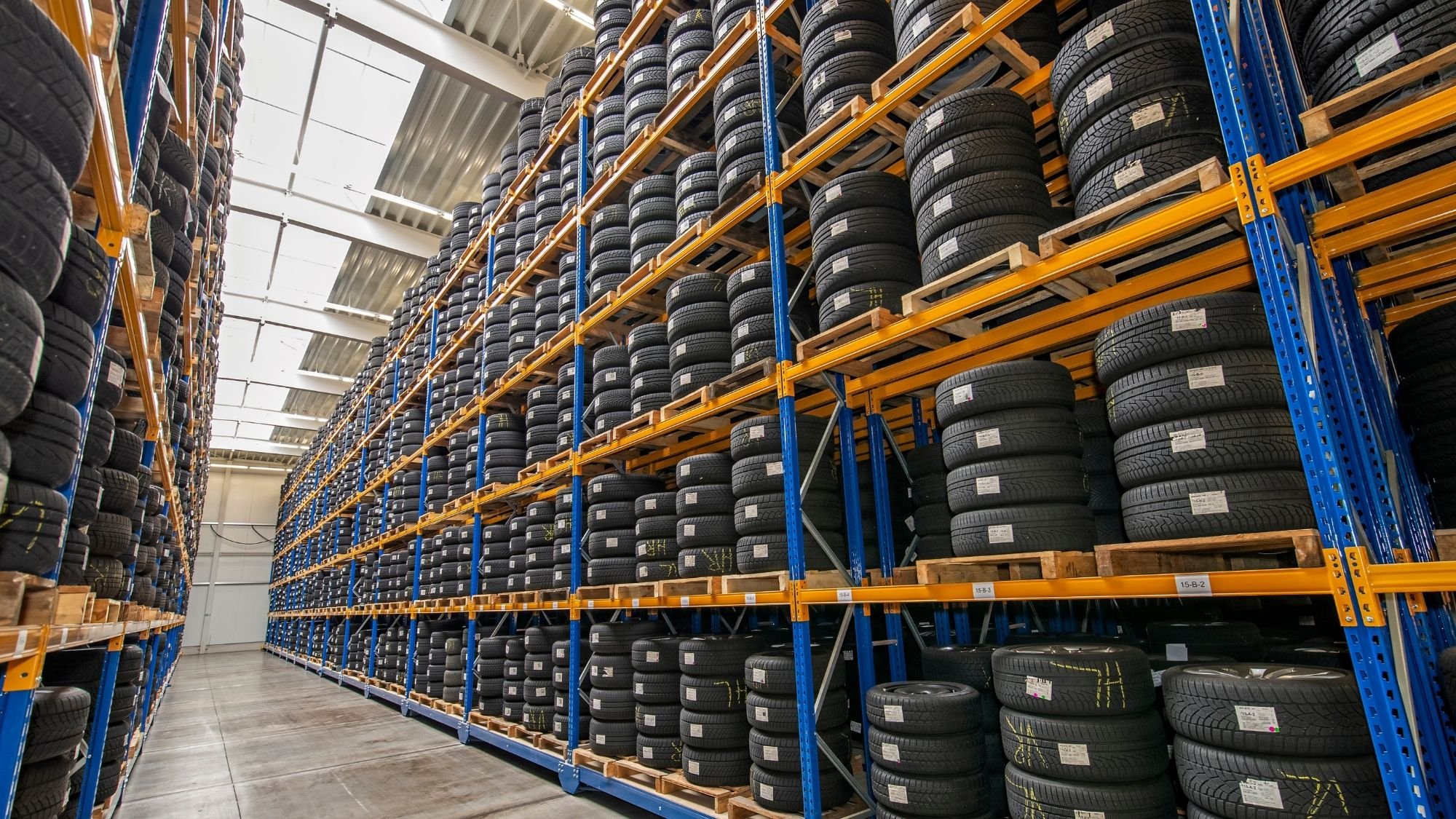 The Best of Both Worlds
Implementing a Mixed Fleet Solution: Customer Benefits

Right size the entire fleet and utilise the equipment that's best suited and available to perform the transport task
FleetController integrates easily into customers' WMS system and facility automation
Recognises an exception/error in storage location and reports it to the WMS

Optimal investment, operational cost and TCO
Peak season capacity upgrade service

Minimal changes to WMS and ERP system
Quick deployment and commissioning

Automated and early detection and correction of inventory status

Investing in logistic solutions in your industry?
Get in touch with one of our experts today