Paper & Board Solutions
With all of our solutions, we take a consultative approach and begin by understanding your business' operational challenges and objectives.
Industries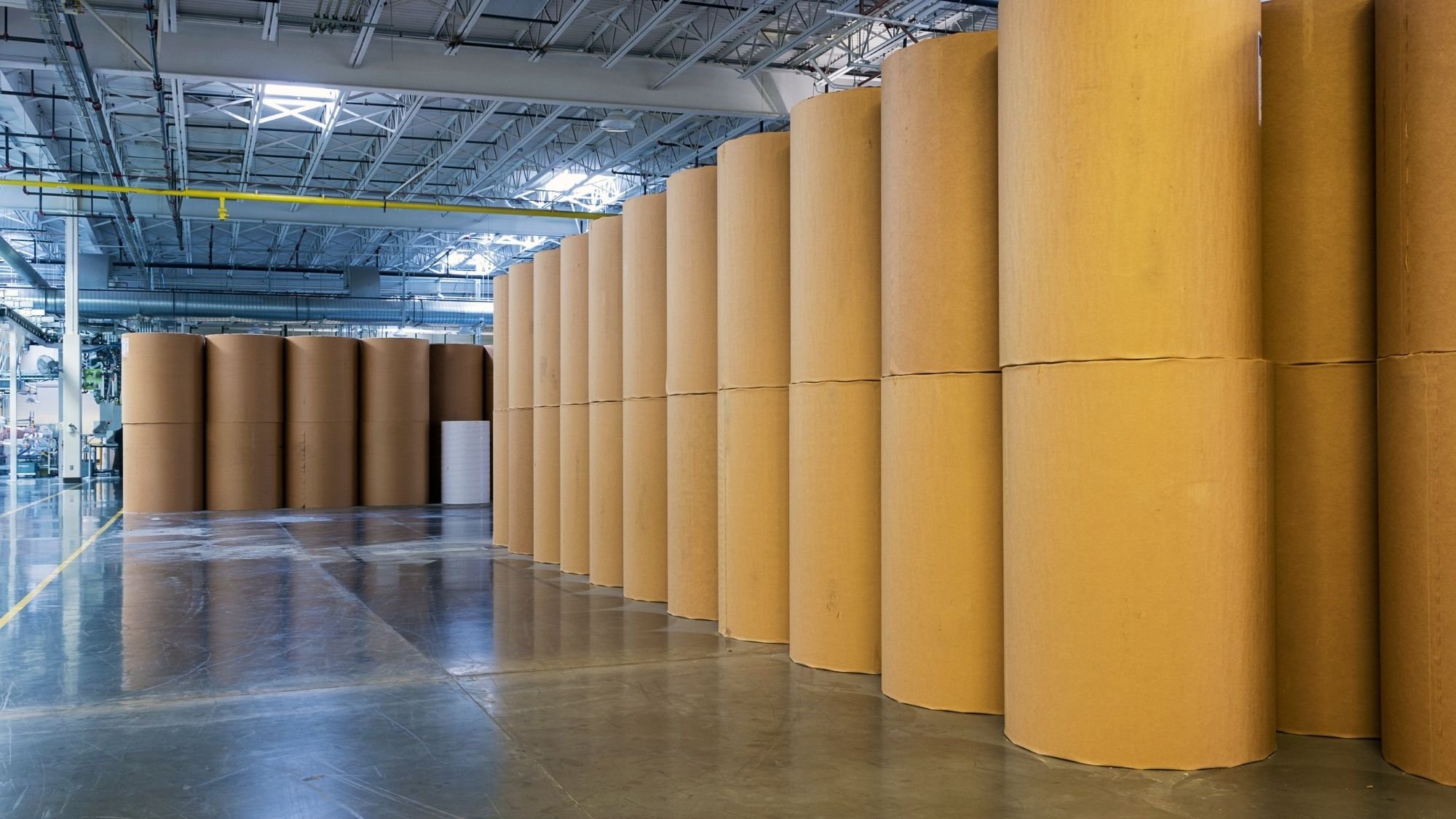 Know how
We combine our paper and board industry know-how with your logistics objectives to ensure that our solution will streamline your processes.
Our advanced solutions for paper and board manufacturing include smart automation, intralogistics expertise, and full-service support. These solutions come with the intention to automate production and storage processes, replacing conventional material handling equipment.
Since first entering the paper segment in the 1980s, we have successfully completed many projects in the paper and board industry. Our modern solutions ensure savings on time and money with our improved safety, product traceability, driverless transportation, and reduced damage to products, buildings and machinery.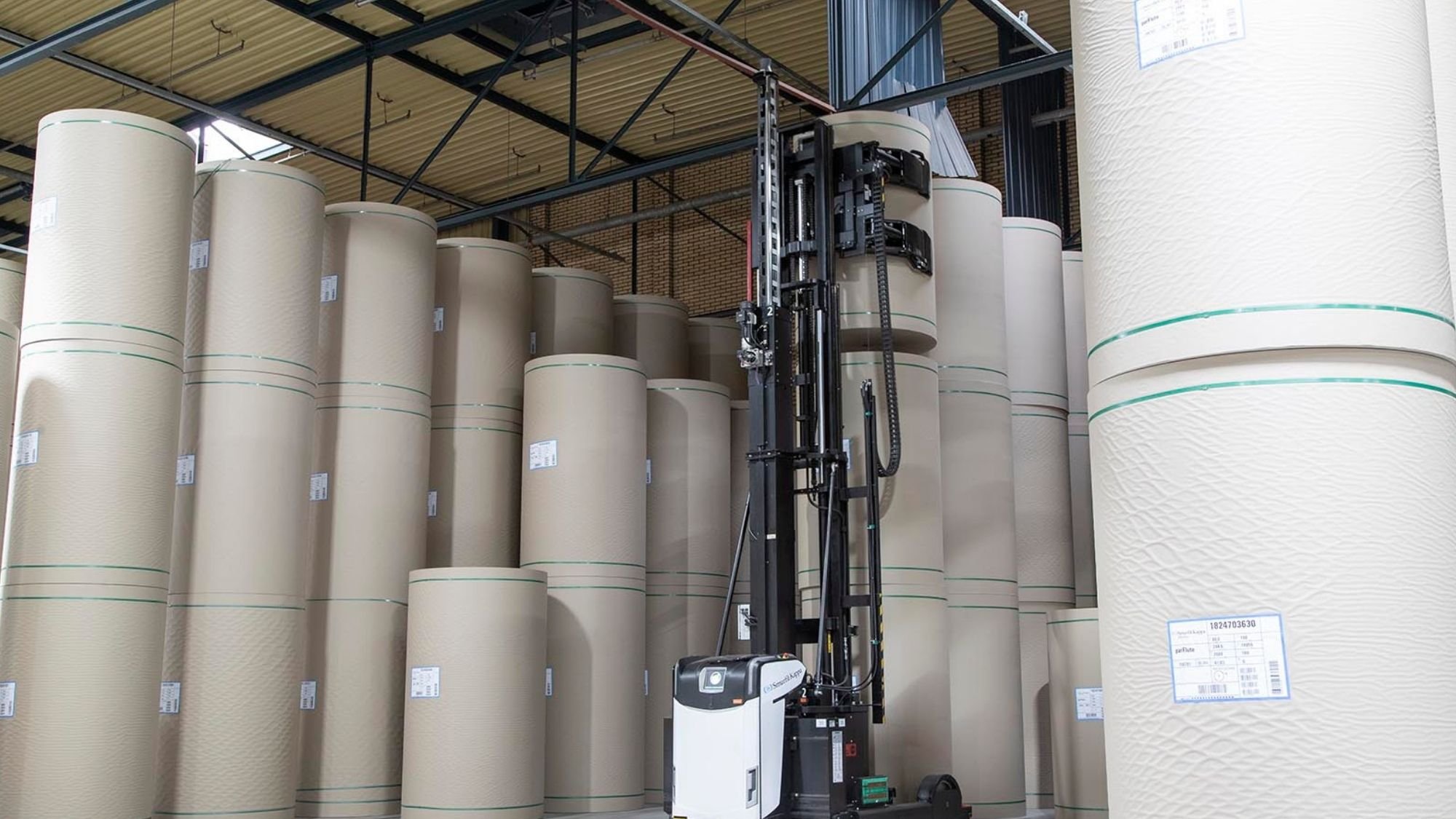 Automated Transportation
We provide automated reel and pallet handling solutions through the finishing process from the output conveyors of paper machines. We achieve this via warehouse and converting processes all the way to the outbound lines.
At Logisnext Solutions we ensure efficiency by utilising our new FleetController system. This offers optimisation algorithms that, among many other benefits, increase AGV (automated guided vehicle) efficiency compared to traditional control systems. Our cloud-based data platform offers tools for cost-efficient remote diagnostics and incident resolution, data analysis, and process optimisation.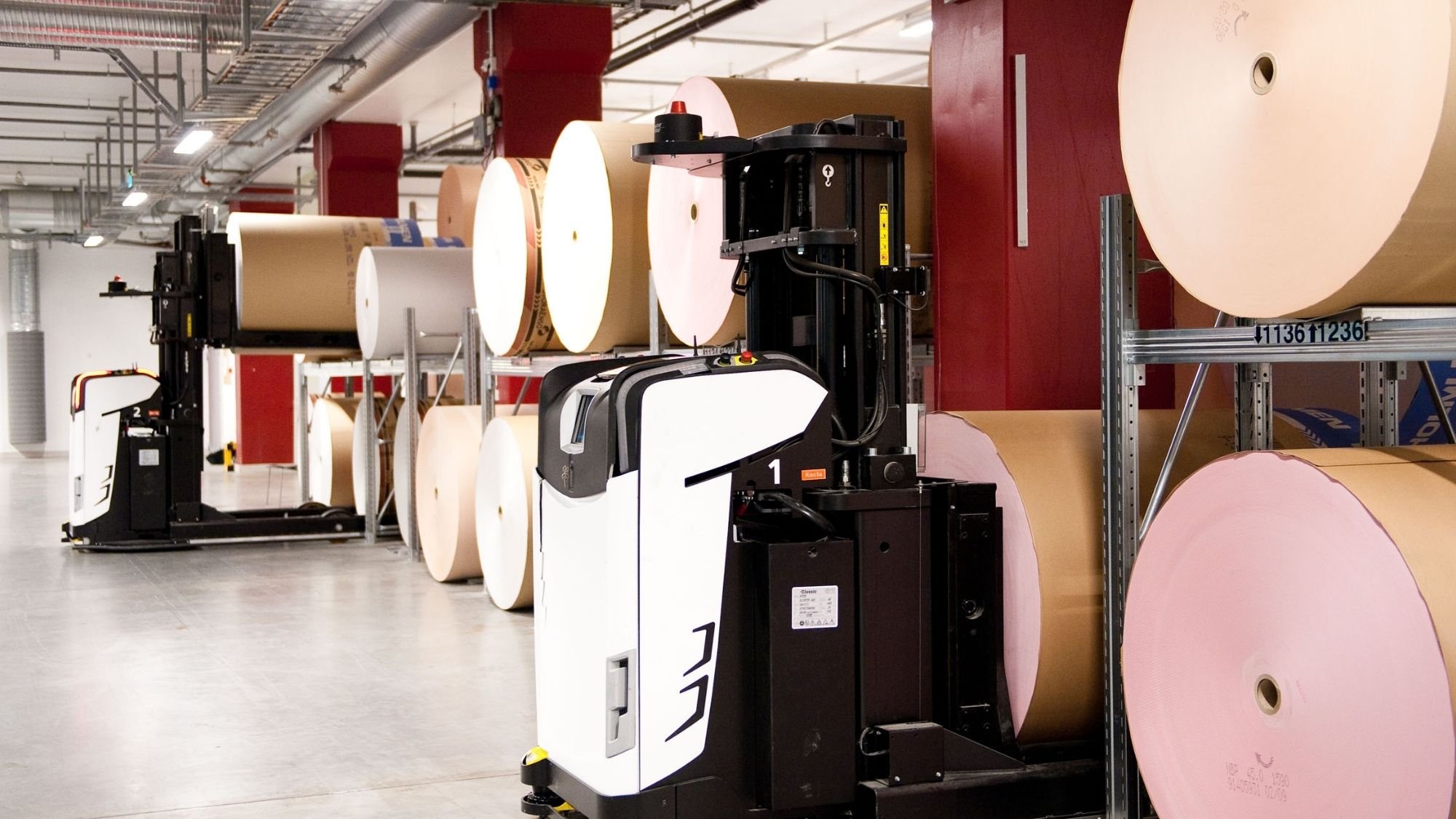 Paper and Board with Optimal Automation
Working with optimal automation in the paper and board setting offers more sustainable processes through reduced energy consumption and reduced damage.
Optimal automation offers operational predictability, increasing the safety of both products and warehouse operators. Additionally, optimal automation maximises the efficiency of operations due to optimised warehouse design, 'just-in-time' shipments and reduced TCO (total cost of operation).
With our extensive experience operating in the paper and board industry, we've helped our clients to achieve cost reductions in maintenance, decreased transportation damages, reduced fixed costs, and safe and stable operations. All of which work to streamline your operations and maximise production value.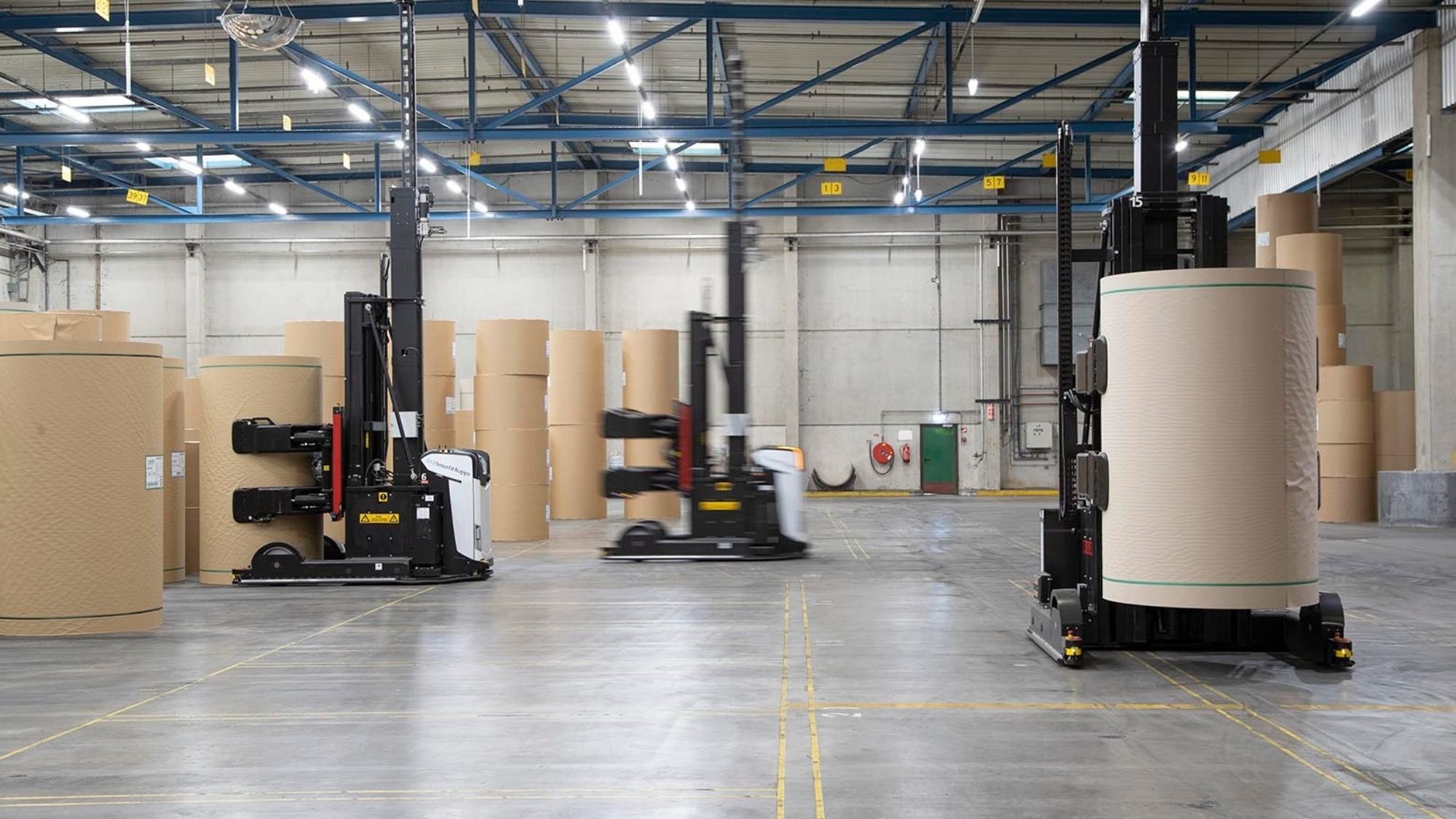 Automatic Reel Storage and Converting Process
At Logisnext Solutions, we have equipment that is specifically designed for the paper and board industry.
We are capable of handling reels horizontally and vertically. Stacking reels within storage and, if necessary, rotating the reels with our heaviest machines. Not forgetting all of the vital pallet movements needed within the converting process and intermediate or finished goods warehousing.
These features work cohesively to deliver seamless paper and board-centred solutions.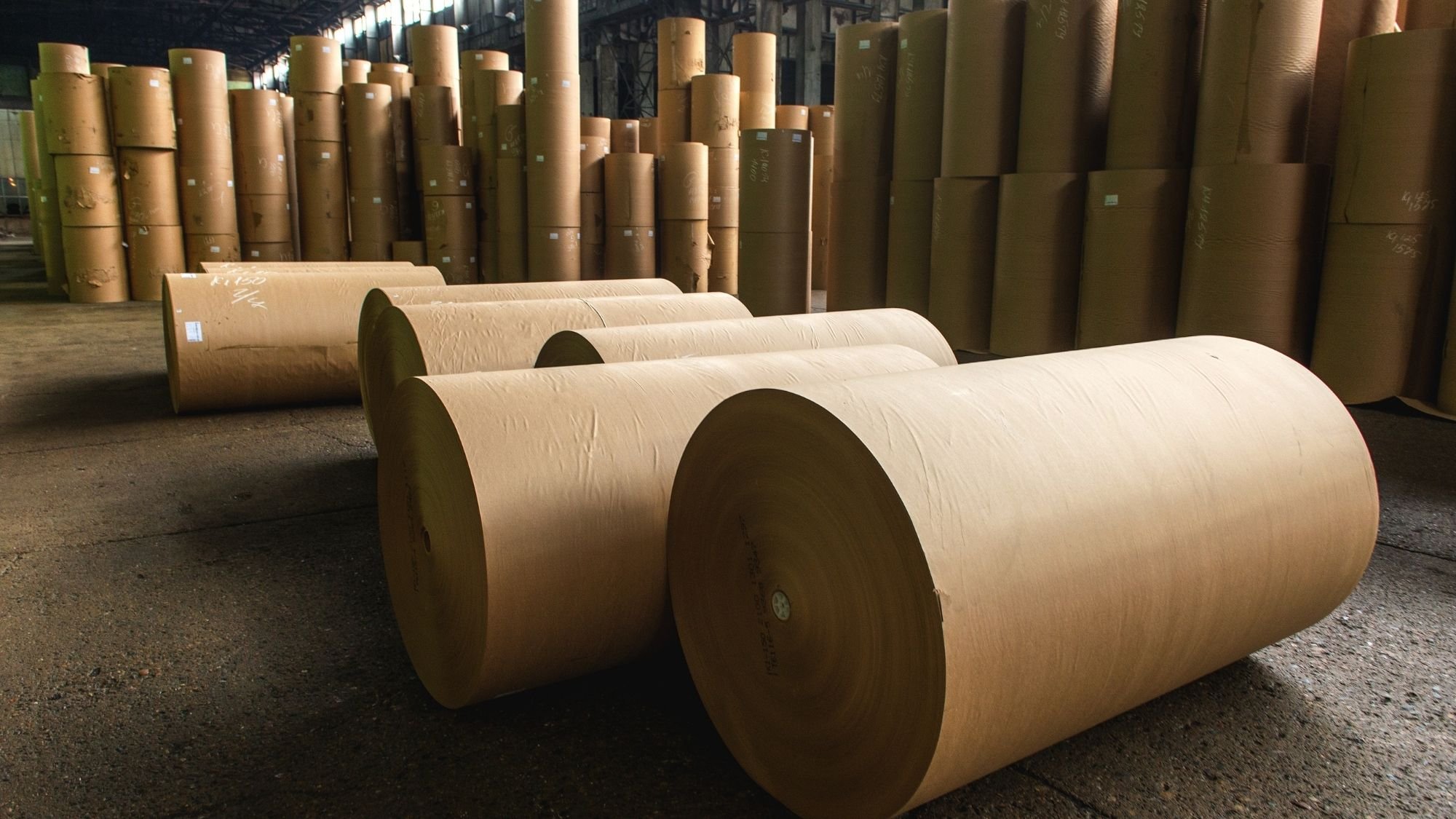 We have performed a long-term study of the financial effects on our customers' operations in comparison to traditional forklift solutions in Western Europe within the paper and board sectors.
Our research found that customers experienced benefits such as advanced savings (up to 1-2 % of the annual production in the paper and board industry) and lower labour costs.
Every material handling operation requires bespoke solutions, and this can vary industry-to-industry. At MLE, we make it our duty to design a solution according to your needs, whether it's warehouse layouts, transport capacity, AGV system implementation or operator training.
Our Service Agreements offer high availability and multiple results-driven options to meet your maintenance and support requirements regardless of time and place. Get in touch with us today to find out more.
Proven Results