FleetController Software
FleetController software is the 'brain power' behind the vehicles; monitoring, optimising and managing your AGV (Automated Guided Vehicle) fleet with real-time information.
Solution Offerings
FleetController's cleverly-designed user interface helps you to efficiently and effectively work with your vehicles.
Designed for fluency and usability, the experts of your logistic processes can seamlessly work with the
automated operations.
In fully automated processes, the FleetController software and the AGV fleet runs by itself. Where AGVs and manual operations are combined, it offers you tools to collaborate, work in shared areas and manage material flows. Our software adapts to your manufacturing processes and requirements, for maximal efficiency.

FleetController software is about utilising automation to enhance processes and make material handling operate more seamlessly with minimal downtime, and increased capacity, enabling operators to work in tandem with automation.

Our software suite manages the AGV fleets, using AI-based algorithms to optimise traffic and the flow of goods. The software can connect directly with our remote support, allowing cost-efficient remote diagnostics and support for your onsite maintenance. It connects to your Warehouse Management System (WMS). If needed, we can provide the WMS as well.
| | | |
| --- | --- | --- |
| Collaborating | Optimising | Control |
| FleetController enables the use of shared areas and active material flow management. | FleetController optimises orders, task allocation and routing for maximal efficiency. | FleetController is the system software that runs your AGV fleet |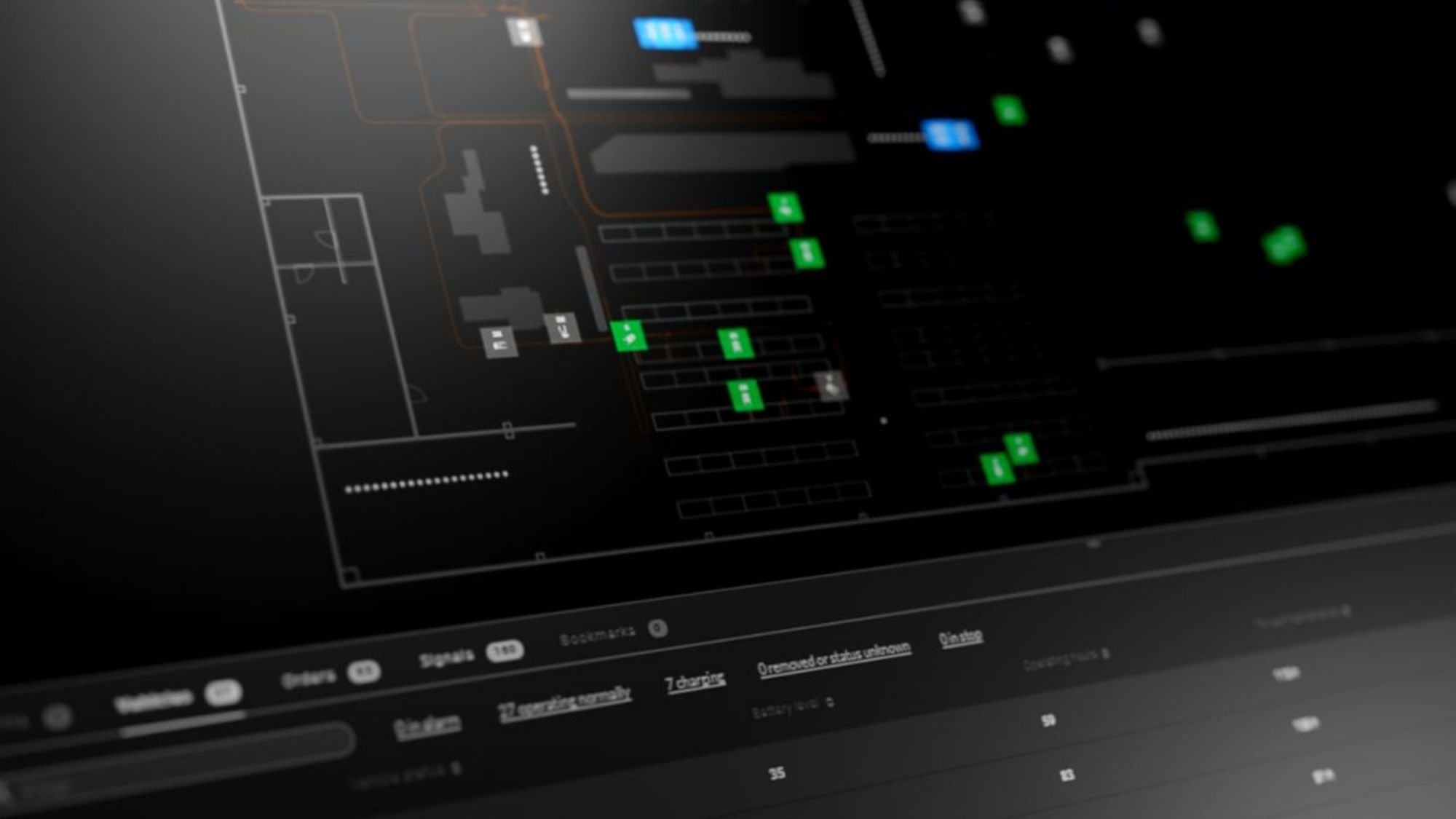 Simplified Integration, Dynamic Route Optimisation, and Order Prioritisation
Our FleetController software is intuitive, fluent and easy to use, helping you to efficiently manage your operations; run agile integrations through REST API (a standard interface for fast, easy & agile integration) and maximise your fleet capacity with Route Optimiser and Order Optimiser​.
The intelligent solution enables you to leave cumbersome manual routines behind, offering up to 38% more capacity with fully automated traffic managing AI – eradicating deadlocks and congestion without the need for traffic rule programming.
FleetController plans transports ahead, automates order optimisation, manages arrival orders and achieves up to 10% enhanced performance with time-based order management. The FleetController's optimisation logic scales with material flow demands automatically, and is designed to prevent traffic congestion at high-priority operations.​
Make data-guided decisions on how to best utilise transport capacity and monitor your fleet in real-time, with visual insight into vehicle locations and movement. You can drill into the history of your transport operations to monitor and improve your KPIs.
A Market Leader in Intelligence
We're all about optimal automation – facilitating cooperation between automated machines/vehicles, software, and people.
At MLE, we combine our strengths to have a strong market presence that's ever-evolving. This enables us to keep investing in the development of advanced technologies, user-friendly products and tailored services and solutions meeting our customers' specific needs.