Parts
The key to continuing along the path of seamless operations is getting the right parts for your equipment – those that offer high quality and reliability – and getting them fast.
Support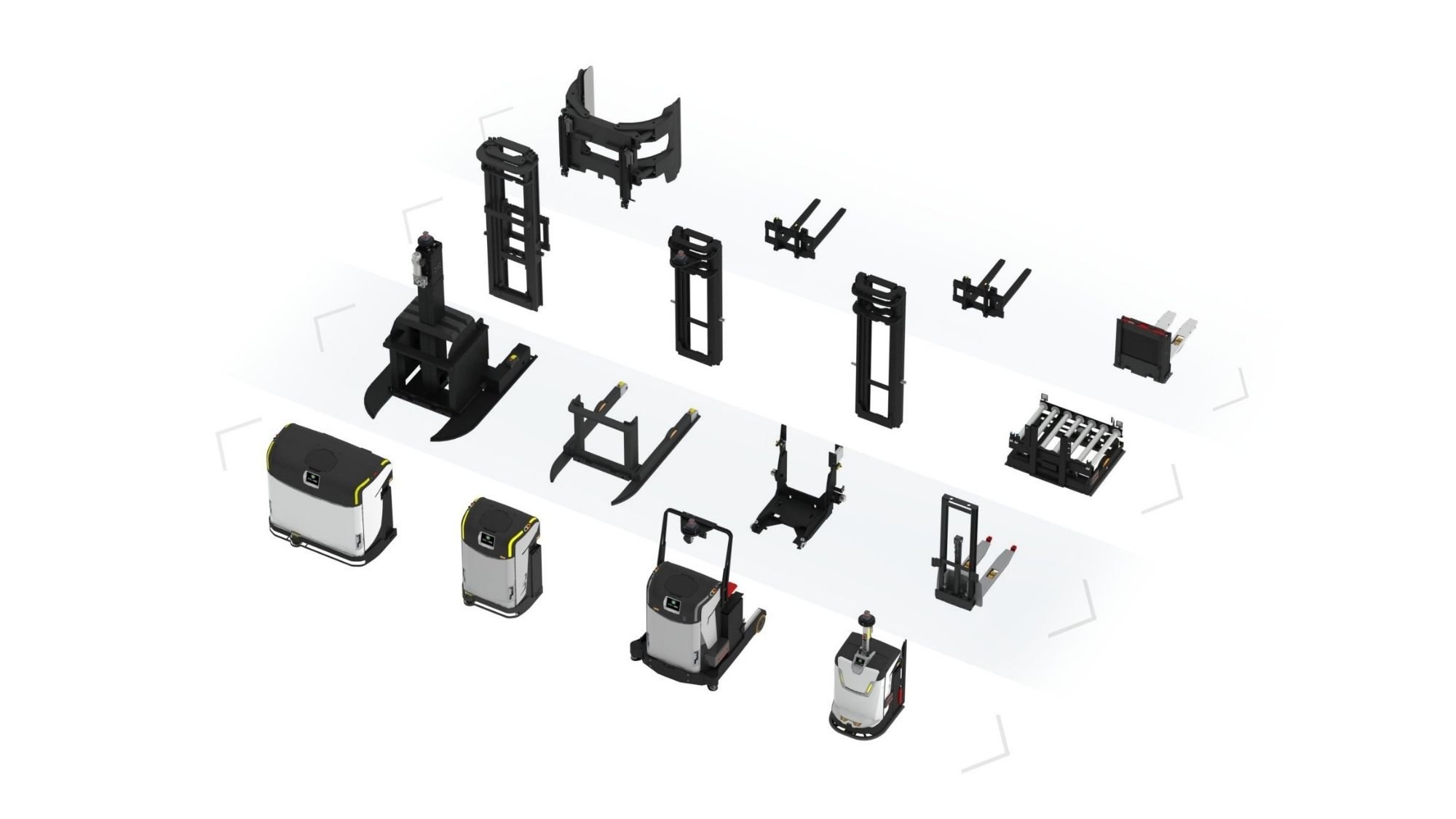 To assure quality and first-time fit, our OEM spare parts (genuine parts) strictly comply with the requirements defined by the engineers during the development of the forklift trucks, warehouse equipment or AGVs.
If a spare part is not genuine, it could be that it is not 100% precisely right for the truck – dimension-wise or with the correct material quality – which can eventually lead to a more expensive component failure or breakdown. As the last generation forklift trucks incorporate more sensitive electronic components the importance of OEM parts becomes increasingly important.
Safety, quick assembly, and a long service life distinguish genuine spare parts from non-OEM parts. In particular, the benefits of OEM quality become clear when you consider the total lifetime cost of an industrial truck: longer service intervals and less downtime relating to spare parts. This ensures maximum availability of trucks and lower lifecycle costs than for non-genuine parts.
Having your equipment repaired with genuine parts increases the life of the product as well as is likely to achieve a better residual value in its second life.
Our Parts Centres
Netherlands (NL) and Belgium (BE): geographically centralised to the EU
Quality
OEM Parts: Right from The Design
Our OEM spare parts are tested and made to fit perfectly.
It is self-evident that the manufacturer of the installed equipment or a fully authorised OEM dealer is in the best position to supply the correct parts needed to repair that equipment.
At MLE, we are constantly improving and developing our products in our R&D work, and gaining ongoing operational experience. On top of that, every part we supply has undergone extensive laboratory and field tests to ensure that it entirely complies with the specifications. This ensures that the equipment runs at optimal efficiency, thereby delivering reduced operational expenditures in areas such as fuel and lubricating oil consumption.

OEM Spare Parts: Solution Offerings & Service
Part of our audit and value discovery process (an element of our solution offerings) is the critical assessment of spare parts.
Part of our (Solutions offering) service agreement, along with 24/7 HelpDesk, training, repairs, and more, is our spare parts and component overhaul. Our maintenance and support include spare part logistics with optional consignment inventory.
The cost for most fleet managers is of major importance in today's logistics environment. Whilst cost savings can be made by obtaining copy parts at lower prices, non-OEM parts may not be as precisely engineered and as application-specific as OEM parts.
We are continuously working to improve our product offering, which means that we are also continuously upgrading our parts to meet the very latest specifications of our equipment, and that includes their recyclability.
Additionally, we carry a 10 years inventory of all parts for our forklift equipment produced and our state-of-the-art Global Parts Service ensures that the correct parts are delivered wherever and whenever they are needed. The end result is having the right parts at the right time at the right place which improves performance efficiency and uptime of both the equipment and the service operation.
Benefits of Choosing Original Parts
| | | |
| --- | --- | --- |
| Reduced TCO | Increased uptime | Improved ROI |
| Designed to fit as they should | No disruption in processes | Further Damage prevention |
| Warranty compliant | Enhanced safety | Better residual value |
All MLE-supplied parts are covered by a parts warranty. This gives the forklift owner confidence knowing that we fully back the quality, safety, reliability, and durability of our OEM spare parts.
Modular Design
Our modular design simplifies the addition or replacement of parts, including overhead guard and cabin options.
In the early 90s, we were one of the pioneers introducing fingertip controls in the material handling industry. Today, fingertips and joysticks are considered the standard in most operations. They are designed to be intuitive and precise to operate, features that greatly contribute to safety and productivity.
We offer several service and maintenance packages to suit each operation no matter its intensity. With our top-quality genuine parts and 95% first-fix rate, we help increase your operational safety.
Learn about our service portfolio here. And to discover our full range of solution offerings, see below:

Contact Mitsubishi Logisnext Europe
Do you have a question or is there anything we can help you with? Or would you like to talk to someone in our Sales and Service network? Please click the button to get in touch.