Services Portfolio
Logisnext Solutions are trusted partners, close to our customers, offering full lifecycle care for the customer's production and logistics. Our services guarantee 24/7 availability and customer support in all possible situations and varying needs.
Life Cycle Care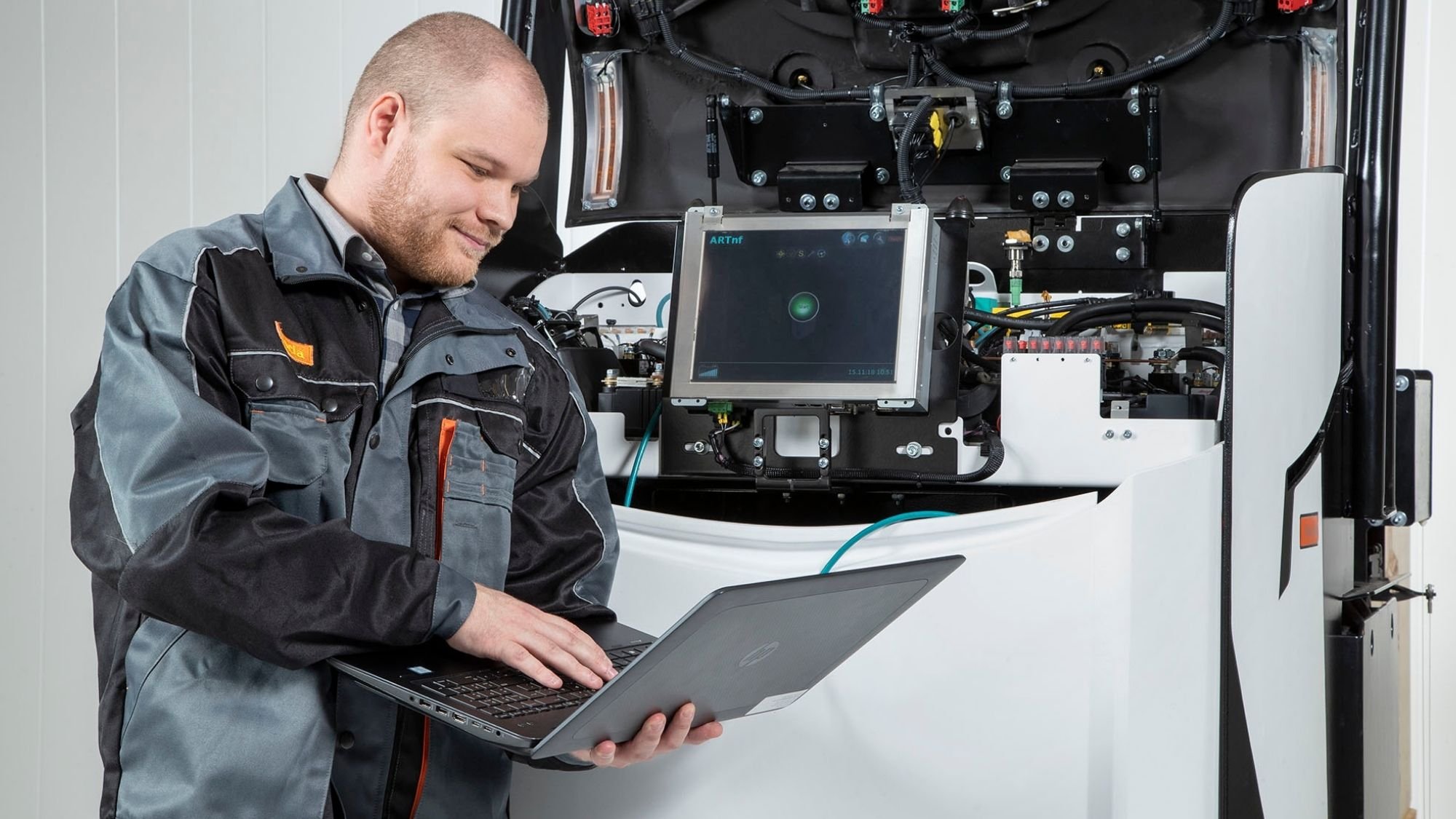 Our full-service portfolio
Comprehensive maintenance audit
Logisnext Solutions professional Services team will join you to review the critical support needs for your operations, ensuring that you have the capability to choose exactly the right fit solution for your logistics operations.
Analysis and continuous development
As a contract customer you will get first-hand availability to the key service metrics for your solution. Based on this, you are able to adjust the need for support based on actual data to ensure the best possible customer experience.
Scheduled maintenance
Based on experience stemming from over 100,000 forklifts delivered annually, we, together with our worldwide Service Partner network, ensure that your equipment receives the care it deserves exactly at the intervals recommended by the manufacturer.
Software updates
In the ever-changing software world, you are able to guarantee that your solution is always up to date and protected against regularly appearing cyber threats. In addition, you will gain first-hand knowledge and access to the continuous performance improvements for our FleetController Suite.
Modernisations
The lifetime of AGV solutions is easily 15-20 years and above. With timely modernisations of the control software or the electric key components, it is possible to guarantee both a supported software environment and the availability of critical parts to keep the wheels of your logistics rolling for years to come.
Training programmes
Whether for daily operations or key checks on the maintenance side, well-trained personnel is always the best guarantee of process stability. Contact us to find out more about the training programmes available for our customers.
Parts management
We have productised a wide range of options for you to select in order to guarantee the availability of key components Just-in-time (JIT).
Certifications and regulatory periodical checks
Our racking solutions, for example, are subject to regular checks required by the authorities in some markets. These can also be obtained as a standard part of your maintenance programme.
24/7 Helpdesk support
Help is always just a phone call away, ensuring instant support by experienced professionals in case of the need to guarantee the stability of the operations in the best possible way.